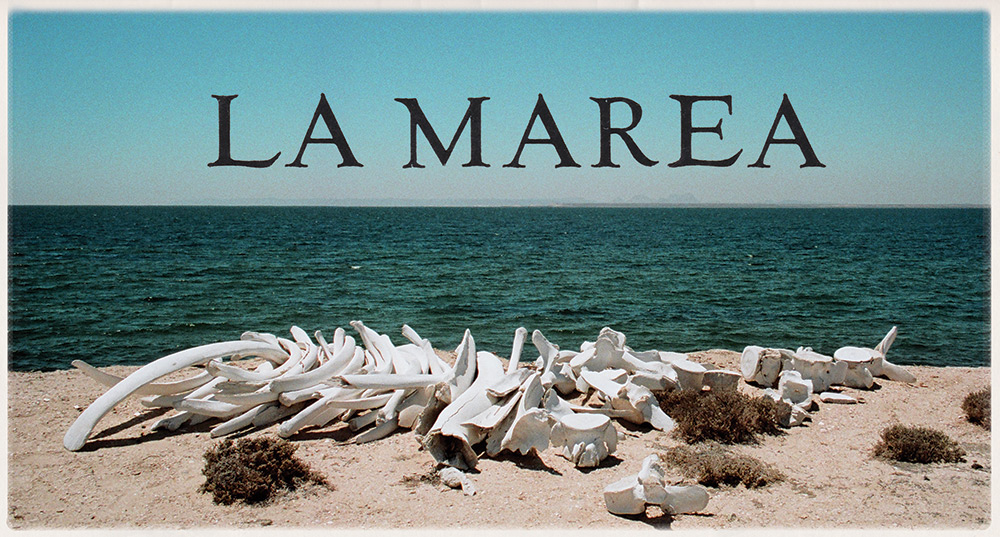 ***IFP EMERGING STORYTELLERS SELECTION***
written and directed by Naftali Beane Rutter
starring Paola Nuñez and Tenoch Huerta
producer Abraham Ávila
consulting producer Buzz Koenig
executive producer  Sean L Udin
casting by Carla Hool 
L

a Marea

is the story of Chuck Seeline, a traumatized U.S. Army veteran who shows up one day at San Ignacio Lagoon claiming he is there to see the whales.  Known to swim up to small boats and stare, or nuzzle a waiting hand, close encounters with the whales are said to have profound healing powers.
But Chuck isn't your average tourist– he's a Spanish and Arabic linguist who was sent on sensitive missions during the Iraq War.  Falling asleep each night to the sound of whales breathing out in the lagoon, Chuck revels in his new surroundings.  But his vacation is interrupted when a serious wound lands him in the house of the village healer, a powerful old woman named Doña Carmen.  Doña Carmen revives him, and Chuck discovers they have something surprising in common: the power to communicate with ghosts.  
La Marea

 

is currently being developed to go into production in Baja California in early 2020, while the gray whales are basking in San Ignacio Lagoon.

Naftali went to San Ignacio Lagoon to research the film.  You can read all about it and find out how to treat a stingray wound

here, at the blog chronicling his trip

.

Please

contact us

if you're interested in further information about

La Marea

.